Our Fleet
Excellence of service spanning over 30 years has firmly built our company's reputation as one of Ireland's finest transport providers and innovators. Our continuous fleet upgrading policy allows us to operate an ultra modern fleet of 14-55 seat luxury coaches in our Rohan Transport fleet
Our investment in our fleet continues each year so that you the customer can be sure when you hire a coach from us it is modern, comfortable and comes with all the latest safety features e.g abs brakes, electronic stability control, anti-skid control, day running headlights to name a few. All these items can assist the driver to provide a safer journey to you the passenger.
The maintenance of all of our vehicles are under the dealers warranty and we have our own maintenance facility at our headquarters in Esker, Ballinahown which allows us to keep our fleet in perfect condition. Our policy is "to fix it before it breaks". This has worked exceptionally well for us.
We are constantly minimising our risks!! We don't cut corners – we drive around them!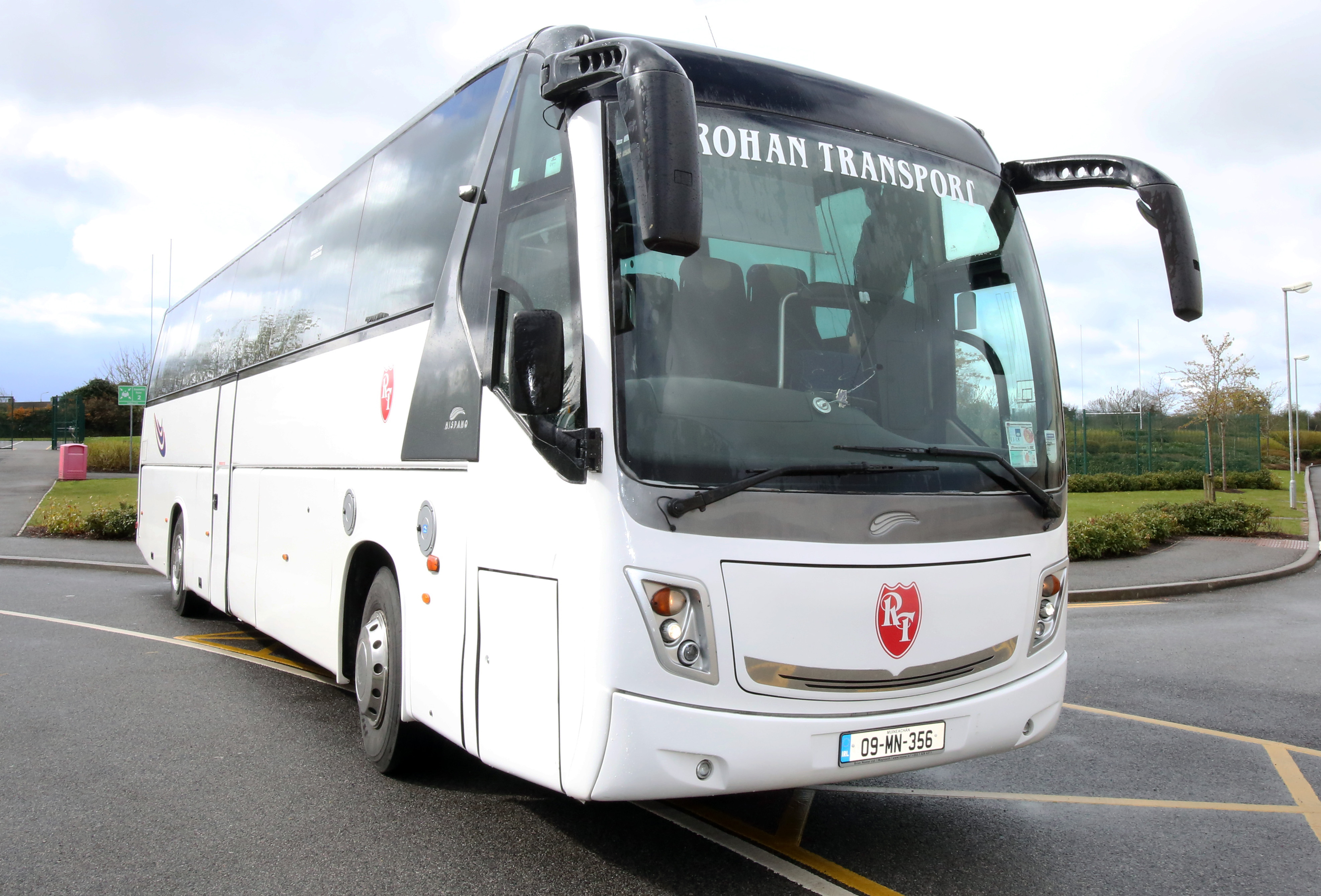 Air-conditioned, Seat belts , Entertainment System